The INTERGLOBAL has enjoy the services of qualified engineering, technical personnel and seasoned management team in every area of its specialization.
The Company's personnel, engineers and supervisors of all the different specialist are all graduates from engineering colleges and have participated in numerous projects: minor and major, nationwide.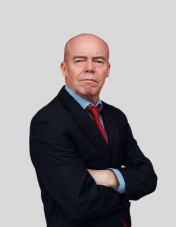 35+ years of experience in sound engineering construction and project management experience, 15 years of experience as a board-level leader. Excellent Organizational, Integration, and Planning skills with the ability to manage and execute multi-million dollar projects, involving multi-disciplined staff. Extensive Contract Management experience with a strong Commercial awareness and a focus on achieving objectives within Budget and Schedule constraints and maintaining a commitment to HSE best practice.
Akindele Wasiu is a versatile human resources executive with hands-on experience in diverse industries. He is a professional accountant with about 20 years of experience in project finance, management accounting, and internal control, taxation, business analysis/advisory, and business strategy. He is a graduate of marketing and holds a master's degree in business administration (MBA). He is an Associate Member of both the Institute of Chartered Accountants of Nigeria (ICAN) and the National Institute of Marketing of Nigeria (NIMN). He is the Chief Finance Officer (CFO) of Interglobal Technologies Limited. He was an Account Manager at Mass Power Integrated Services Limited, an integrated energy-power company that operates in the generation, transmission, and distribution sub-sector of the Nigerian Electricity Supply Industry (NESI). He was also an Audit Senior in the employment service of the accounting and consulting firm, Itunu Rewane & Co., and account executive of CFAO Technologies (Nig.) Ltd between 2004 and 2007.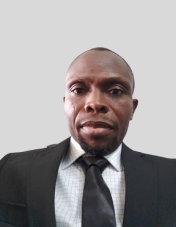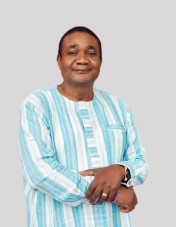 Dr. Clifford Obude, is a Chartered Engineer with a specialization in Construction Technologies and has over 30 years of job-cognate experience. His varied work experiences span road haulage transportation, oil, and gas wells drilling, roads and civil/structural construction, plant and facilities construction, pipeline construction, procurement, and maintenance services. He worked with Saipem, ABB Soimi, Tianjin Energy, and El-Bezaleel occupying Senior Project Management and Engineering positions. He has attended many work[1]related training, and seminars and led facilities and process plants, construction, and drilling equipment audit delegations both in Nigeria and abroad successfully. Dr. Obude is ISO 9001 (SON), IADC, Sustainability (LBS), and Business Ethics (TotalEnergy) certificated
Ajugo Kingdom P. is a Business Admin and Manager by training with vast experience over the years. He has worked as General Manager with Buukpoint Global Resources, Admin. Officer at Interglobal Technologies Limited. He later went into the Marime sector and trained in MarimeNavigaonand Naucal Science in the Socialist Republic of Vietnam. He has since been actively involved in marine-related activities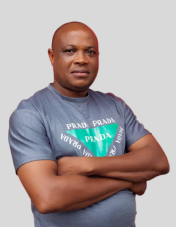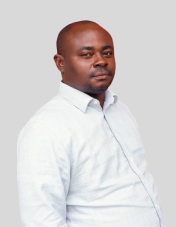 Engr. Stanley Onyeneke has over 18yrs Construction experience in oil & Gas pipeline Projects, revamping, upgrading, and also involved in the commissioning of large-scale projects. He is the Lead Project Engineer for the Successful start-up and completion Repair Of Amokpe Well and many more. Due to his vast experience in engineering, he is currently the Director of Projects and certified Engineer with COREN and a corporate member of the Nigeria Society of Engineers and Nigerian Instuon of Civil Engineers.
JOHN CHIGOZIE FAITH Over 12 years of experience in civil engineering works and project management Strong background in structural analysis and Design, Highway Engineering Proven skills in construction supervision, project management, design of Reinforced Concrete Structures, highway design Great zeal for research and development Professional studying for a PhD. in structural engineering at the University of Port Harcourt in Structural Engineering from the University of Port Harcourt, Rivers State, Nigeria in 2018. Obtained B.Eng, in civil engineering from the University of Port Harcourt, Rivers State, Nigeria, in 2010. certified by the Nigerian Institute of Management computer stalls include: – MS Office, internet and email, and Civil Engineering Software: AutoCAD, Orion Staadpro.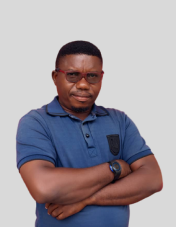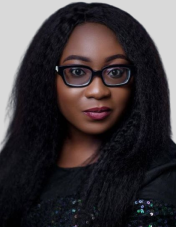 HUMAN RESOURCES MANAGER/LEGAL
Onyinye Oguamah obtained her LL. B from the University of Nigeria Enugu in 2006 and was called to the Nigerian Bar in 2007. She proceeded to the University of Birmingham, United Kingdom where she obtained a Master's degree in International Commercial Law. She practiced briefly at the Law firm of U.M Yamah & Co. and then joined the Nigerian Coalition for the International Criminal Court (a network engaged in promoting international justice in Nigeria), where she rose to become the Coordinator. She advocated for the rights of victims of atrocity crimes and the protection of human rights in Nigeria during her time there. She has also gained invaluable experience in diverse areas of practice, ranging from Litigation, Corporate Law, and Regulatory Compliance but still has a strong bias toward International Criminal Law and Justice. Onyinye is a member of the Institute of Chartered Mediators and Conciliators as well as a member of the Nigeria Bar Association.
A First Class graduate of Babcock University in Information Resource Management department's financial manager with tested experience in Information and Financial Management. She started her carrier as Penny fundraiser foundation's financial manager 2 0 1 4 / 2015 as Admin Coordinator a n d t h e Admin/Human Resources Coordinator with Interglobal Technologies Limited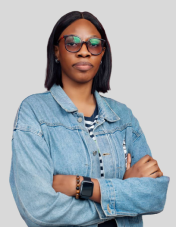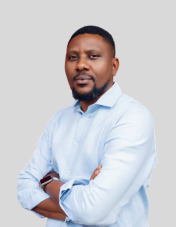 QAQC Professional with extensive experience in the Oil and Gas industry, Marine, and Downstream Health, Safety & Environment (HSE) including onshore LPG facilities and Onshore Production facilities with over 16 years of experience working in Clients like Major Oil & Gas companies (Shell, Addax, Chevron, Total, Mobil, NNPC, NPDC ). He has excellent Organizational, Integration, and Planning skills with the ability to manage and execute ADEDIPE ENITAN multi-million dollar projects
Nwokoji Uzoma Kingsley, is a surveyor by profession with experience in the construction industry spanning over 15 years. He has majored in several construction projects ranging from Single and double carriageways, bridges (steel and concrete), land reclamation, etc. He has both technical and managerial skills in job execution and innovatively keeps his gaze on the goal while executing any project. He can work in any terrain owing to his leadership capabilities and interpersonal relationship edge. He has worked with several companies like Bulletin Construction Company, Lama, Tosaco construction company, Memcon, and Peers and Partners, just to mention a few. Both as a surveyor and also a consultant. He holds a Higher National Diploma in Surveying and Geoinformatics and is also Surcon certified. He can also double as O/C Civil and survey in any road construction project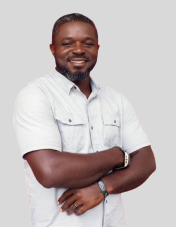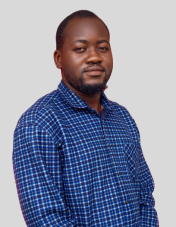 Tiamiyu Muiz Olamide is a Surveyor with over 5 years of experience in Topographic, Hydrographical Cadastral, and Engineering. He started his career with Rosedam Technologies Nigeria Limited, Free Trade Zone, and a project Surveyor with Interglobal Technologies Limited
BUSINESS DEVELOPMENT EXECUTIVE
She is driven by a passion for technology in business development and civil engineering construction. With a BSc in Environmental Biology and over 4 years of experience in marketing, surveying, research, and customer-client management, she leverages her skills in these domains to contribute to innovative projects and create meaningful impact in the realm of technology-driven solutions for business and civil engineering.